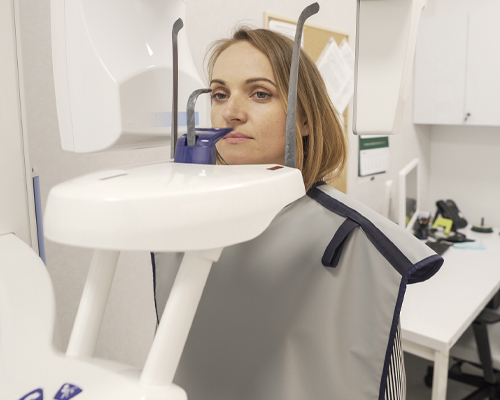 Opis badania
CBCT to szybsza i bezpieczniejsza odmiana tomografii komputerowej, stworzona dla stomatologii. Obrazuje wewnętrzną anatomię z dokładnością niemożliwą do uzyskania w innym badaniu radiologicznym: precyzyjnie pokazuje przebieg ważnych struktur, takich jak nerwy, naczynia krwionośne, korzenie zębów, położenie zatok obocznych nosa.
CBCT pomaga dokładnie zaplanować zabiegi i leczenie oraz ocenić potencjalne ryzyko. Jest przydatne w niemal każdej dziedzinie stomatologii – stosuje się je w diagnozowaniu stawu skroniowo-żuchwowego, chirurgii twarzowo-czaszkowej i stomatologicznej, ortodoncji, endodoncji, periodontologii, implantologii, a także w laryngologii.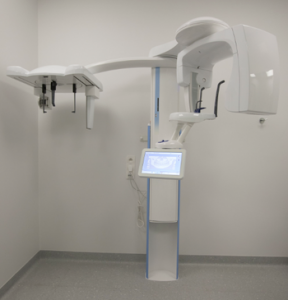 Dzięki zastosowaniu promieniowania w postaci wiązki stożkowej CBCT umożliwia zobrazowanie twarzoczaszki w trakcie tylko jednego obrotu źródła promieniowania. Dla pacjenta oznacza to mniejszą dawkę promieniowania i krótszy czas badania.
Formularz kontaktowy
Wypełnij poniższy formularz. Oddzwonimy, opowiemy o szczegółach oferty i umówimy Cię na wizytę.