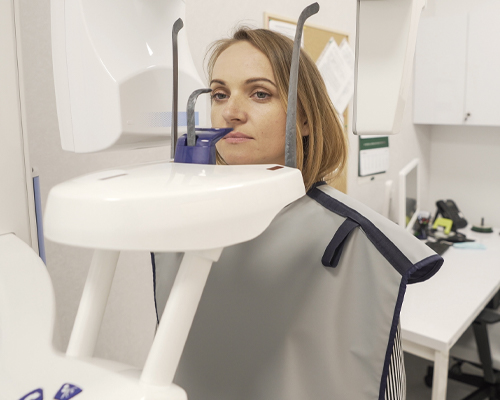 Description
CBCT is a faster and safer variant of CT scans designed for dentistry. It shows the internal anatomy with a precision that cannot be obtained with other scans: it accurately visualises important structures, such as nerves, blood vessels, teeth roots or location of the sinuses.
CBCT helps accurately plan your treatment and related procedures, and assess potential risks. It is useful in almost every field of dentistry; it is used in temporomandibular joint diagnostics, oral and maxillofacial surgery, orthodontics, endodontics, periodontics, implantology, but also in ENT.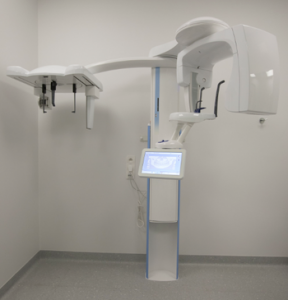 Thanks to the cone-beam radiation, CBCT enables imaging of the craniofacial region during only one rotation of the radiation source. For the patient, this means a lower radiation dose and a shorter scanning time.
Contact form
Please complete the form below. We will call you back, tell you about the details of the offer and arrange an appointment for you.