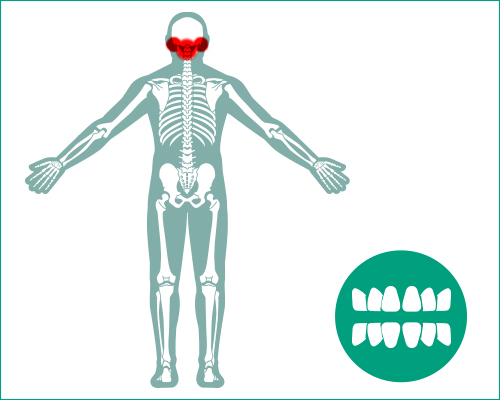 Opis badania
Pantomogram – znany również jako RTG pantomograficzne lub zdjęcie pantomograficzne zębów – to nowoczesne badanie obrazowe wykonywane w diagnostyce stomatologicznej. Na pantomogram zębów przeprowadzany przy użyciu nowoczesnego sprzętu przez doświadczonych specjalistów zapraszamy do oddziałów enel-med!
Pantomograficzne zdjęcie zębów to specjalistyczne badanie RTG, wykorzystywane w diagnostyce stomatologicznej. Wykonuje się je przy pomocy urządzenia zwanego pantomografem – jest on wyposażony w głowicę emitującą promienie RTG oraz rejestrator, dzięki czemu można uzyskać bardzo precyzyjne, przekrojowe zdjęcie twarzoczaszki.
Pantomogram Warszawa – wskazania
RTG zębów pantomograficzne to zdjęcie, które pozwala na zobrazowanie struktur anatomicznych twarzoczaszki – zębów, struktur kostnych i pozostałych struktur. Jest to badanie, które wykonuje się między innymi w planowaniu leczenia:
zachowawczego,
protetycznego,
implantologicznego,
ortodontycznego.
Pantomogram pozwala na ogólną ocenę "stanu zdrowia" zębów i wykrycie ewentualnych zębów zatrzymanych. Jest także wykonywany w ramach przygotowywania pacjenta do zabiegów z zakresu chirurgii stomatologicznej. Czasami na zdjęciu pantomograficznym można wykryć również korzenie pozostałe po nieprawidłowo wykonanych ekstrakcjach, torbiele, a nawet zmiany nowotworowe.
Przeciwskazania do zdjęcia pantomograficznego
Pantomonogram jest badaniem, podczas którego jest wykorzystywane promieniowanie RTG – choć nie jest ono obojętne dla ludzkiego organizmu, to jednak używa się tak niewielkich dawek, że nie wpływa to niekorzystnie na zdrowie. Oczywiście należy jednak zachować rozsądek, jeśli chodzi o częstotliwość wykonywania RTG zębów pantomograficznego. U kobiet w ciąży badanie przeprowadza się tylko w sytuacji, gdy korzyści płynące z jego wykonania są większe niż potencjalne zagrożenie dla rozwijającego się dziecka.
Jak się przygotować do pantomogramu?
RTG pantomograficzne nie wymaga od pacjentów szczególnego przygotowania. Nie trzeba się zgłaszać na nie na czczo, można normalnie przyjmować wszystkie leki. Jest zupełnie bezbolesne, trwa kilkanaście sekund. Oczywiście przed badaniem warto zadbać o higienę jamy ustnej. Należy także zdjąć okulary oraz biżuterię znajdującą się w okolicach twarzy.
Pantomogram zębów – przebieg
Zdjęcie pantomograficzne zębów wykonywane jest w specjalnej pracowni, z której promieniowanie nie wydostaje się na zewnątrz. Pacjent nakłada specjalny fartuch ochronny, dzięki któremu organizm jest chroniony przed niepotrzebnym promieniowaniem. Następnie ustawia się przy kolumnie aparatu – głowę umieszcza pod nim, a zębami przytrzymuje uchwyt z jednorazową wkładką, dzięki której możliwe jest precyzyjne ustawienie głowicy. Cały proces trwa kilkanaście sekund.
RTG pantomograficzne – gdzie wykonać?
Na pantomogram zębów wykonywany przy użyciu nowoczesnego sprzętu przez doświadczonych specjalistów zapraszamy do oddziałów enel-med!
FAQ
Jak zapisać się na pantomogram?
Na badanie można się zapisać bezpośrednio w wybranej placówce, telefonicznie.
Czy badanie jest bolesne?
Nie, panorama zębów jest badaniem zupełnie bezbolesnym i nie wymaga znieczulenia.
Formularz kontaktowy
Wypełnij poniższy formularz. Oddzwonimy, opowiemy o szczegółach oferty i umówimy Cię na wizytę.