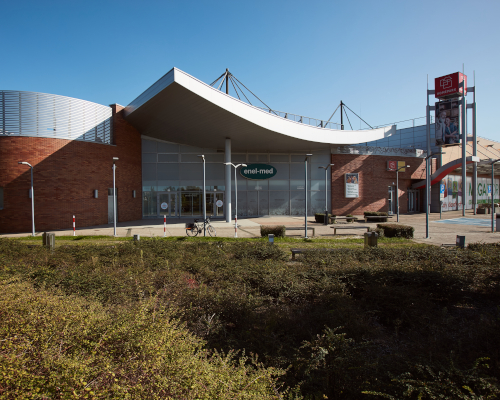 Kontakt
Godziny przyjęć
Dentistry:
Mon-fri.: 8.00-20.00
Saturday: 9.00-15.00
Description of facility
The enel-med medical center, Home Park Targówek, is located at Malborska 47 in Warsaw. The entrance to the branch is located on the ground floor opposite the Agata Meble building next to the Smyk store. It was established in 2019 and is adapted for the disabled.
Access by public transport to the enel-med department Home Park Targówek
The branch can be reached by public transport
– buses: 112, 412 (geodetic stop), 190 (CH Marki stop)
Parking for patients
Motorized patients have free above-ground parking spaces directly at the entrance to the building.
On 998 m2 we offer:
11 specialist offices in which they receive: allergist, general surgeon, dermatologist and venereologist, diabetologist, endocrinologist, gastrologist, gynecologist, hematologist, internist, cardiologist, ENT specialist, occupational medicine, neurologist, ophthalmologist, orthopedist, proctologist, urologist, pediatric dermatologist, pediatric ENT, pediatrician, pediatric ophthalmologist, pediatrician – sick children, pediatrician – healthy children.
4 dental offices: dental surgeon, dental diagnostics, endodontics (under the microscope), oral hygiene, implantologist, prosthetist, pedodontist (pediatric dentist), aesthetic dentist, conservative dentist, dental X-ray
3 pediatric offices located in a separate zone together with a treatment room
diagnostic tests such as magnetic resonance imaging, bone x-ray for children and adults, dental x-ray for children and adults, ultrasound for children and adults, ECG, pressure holter, ECG holter, spirometry
3 treatment rooms – MR treatment, surgical / nursing, pediatric treatment and collection point
Pokaż na mapie
Galeria