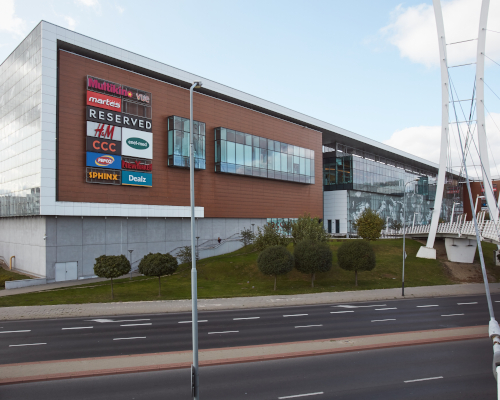 Kontakt
Godziny przyjęć
Dentistry:
Mon-fri: 9.00-20.00
Saturday: 9.00-14.00
Description of facility
The enel-med medical center, Galeria Malta Poznań branch is located on ul. Maltańska 1 in Poznan. It was established in 2020 and is adjusted for the disabled.
Access by public transport to the enel-med branch. Malta Gallery
You can get to the branch by various means of public transport
– trams: 6, 13, 18, 17, 5, 16
– buses: 83, 184, 157
Parking for patients
Motorized patients can use a free four-level underground garage.
On the surface of 609 m2, we provide patients with:
14 specialist offices in which there are: internist, occupational medicine, ophthalmologist, ENT specialist, gynecologist, endocrinologist, orthopedist, dermatologist, neurologist, allergist, cardiologist
3 dental offices: conservative dentist, implantologist, prosthetist, dental surgeon, pedodontist (pediatric dentist), dental X-ray
the ability to perform diagnostic tests such as: echo, ECG, pressure holter, ECG holter, spirometry, fine needle biopsy, ultrasound, dental x-ray, allergology diagnostics, analytics, bacteriology, biochemistry, infection diagnostics, genetics, serology, hormones, cancer markers, vaccinations adults, COVID-19 cassette tests
treatment point where vaccinations, injections, blood collection, orthopedic and dermatological treatments are performed.
Pokaż na mapie
Galeria