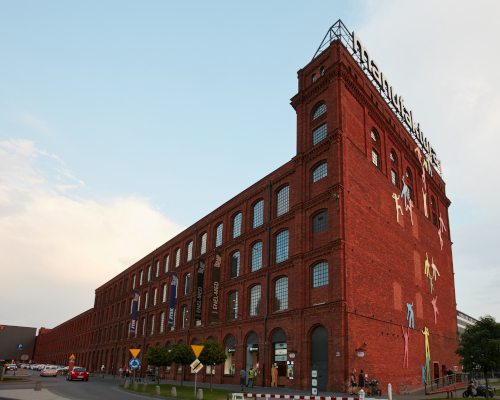 Kontakt
Godziny przyjęć
Dentistry:
Mon-fri.: 8.00-20.30
Saturday: 8.30-14.30
Description of facility
The enel-med medical center, branch Łódź Manufaktura, is located at 58 Drewnowska Street in Łódź, on the 3rd floor. Entry to the ward is possible from two sides: from the external car park, the entrance at the theater (opposite the car wash) – 3rd floor. Or from the shopping mall side in the restaurant zone at Bierhalle (the elevator located on the ground floor allows direct access to the clinic on the 3rd floor). The branch was established in 2010 and is adapted for the disabled.
Access by public transport to the enel-med department Łódź Manufacture
You can get to the branch by various means of public transport:
– buses: 79 (Drewnowska stop), 87A, 87B (Ogrodowa-Gdańska stop)
– trams: 2, 3, 11A, 11B (West stop)
Manufaktura is located in the center of Lodz near the Old Town Square, between ulica Zachodnia, Ogrodowa, Drewnowska and Karskiego
Parking for patients
Motorized patients have at their disposal a large above-ground free parking lot.
On the surface of 1,670 m2, we provide patients with:
36 specialist offices in which they receive: allergist, pediatric allergologist, vascular surgeon, general surgeon, infectious diseases, pediatric dermatologist, dermatologist, diabetologist, dietitian, pediatric endocrinologist, endocrinologist, gastrologist, gynecologist, hepatologist, internist, cardiologist, ENT specialist, occupational medicine, travel medicine, pediatric neurosurgeon, neurosurgeon, neurologist, ophthalmologist, oncologist, orthopedist, pediatrician, proctologist, psychiatrist, psychotechnician, psychology, pulmonologist, rheumatologist, allergy tests of children and adults, tympanogram, urologist.
2 dental offices: dental surgeon, endodontics under the microscope, implantologist, pedodontist (pediatric dentist), periodontist, prosthetist, conservative dentist, dental X-ray, pantomogram, telerentgenogram
2 pediatric rooms in a separate area, treatment room.
rehabilitation; enel-sport in the enel-medical department, procedures performed: manual therapy, dry needling, shock wave, iontophoresis, phonophoresis, electroplating, magnetotherapy (magnetic field), laser, massage, currents, cryotherapy, ultrasound, individual exercises, kinesiotaping, analysis gait, children's neurological rehabilitation, dental rehabilitation, transcutaneous electrolysis – EPTE, sports massage, BIODEX
the ability to perform diagnostic tests such as: ultrasound, x-ray, gastroscopy, colonoscopy, rectoscopy, fiberosigmoidoscopy, recovery room, audiogram, spirometry, ECG, rectoscopy, anoscopy, rubberizing, exercise test, electrocoagulation, cryotherapy, ECG and RR holter, desensitization, pathomorphology, spirometry with diastolic + ordinary test, outpatient vaccinations, insertion of a gynecological insert, dental X-ray, pantomogram, telerentgenogram
treatment point at which cultures, spirometry, suture removal, dressing change, injections, inhalations, vaccinations, removal of ticks, laboratory tests are performed.
In addition, at enel-med Łódź Manufaktura
Patients can take advantage of the dedicated 24-hour care and research office. Auto refractometer – ophthalmology. The cabin of silence – psychotechnics. Audiometric cabin and audiogram, Cross apparatus in psychotechnics.
Pokaż na mapie
Galeria